Détails
In Vapman family, Vapman Classic 'Wood Pear tree' is an outsider.
Indeed, with its coating Mica ( Mica is the name of a family of minerals, silicates group, it is characterized by its layered structure ( phyllosilicates ) and high heat resistance ) its lifetime is extended.
The heat of the jet flame lighter can not damage the underside of this Vapman , unlike Vapman Basic.
Advantages:
1. Usable without electricity
2. pure taste
3. Strength
4. Light and small
Restrictions:
1. Single User
Initially, as stated René ( the inventor of Vapman ) , better too little than too warm .
!! To try it is to adopt !!
nota bene : Vaporizer sold only , no box . If you want a box + Available funnel or other accessories in addition to buying your Vapman , please use the configurator
: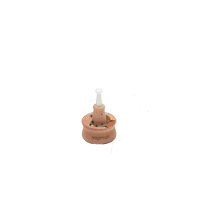 Vous pourriez également être intéressé par le(s) produit(s) suivant(s)
| | | | | |
| --- | --- | --- | --- | --- |
| | | | | |
Rédigez votre propre commentaire
Informations complémentaires