Détails
The successor to the hugely famous PAX vaporizer, the PAX 2 Red Flare by PAX Labs offers a new elegant and slim design. The PAX 2 is 25% smaller and 10% lighter than the PAX (weighs 90.2g and the dimensions are 10 cm tall, 3 cm wide and 2.2 cm deep).
4 heat settings (uniform heating of your botanic) and improved airflow to provide the excellent vapor quality expected by the PAX brand. The PAX 2 reaches the temperature you have chosen in as little as 30 and 60 seconds. Its mode of heating is by thermal conduction.
Easily control your PAX 2 with the press of a single button. Multi-colored LED lights communicate temperature settings and battery life. Green means GO.
To optimize vaporization with PAX 2, it is recommended to fill the oven well with your botanic. The PAX 2 Oven is large enough for sessions with 1 or more people but some people may find it too large for a session alone, which is why it is possible to buy deeper Magnetic Oven Lids for a half-filled Oven load :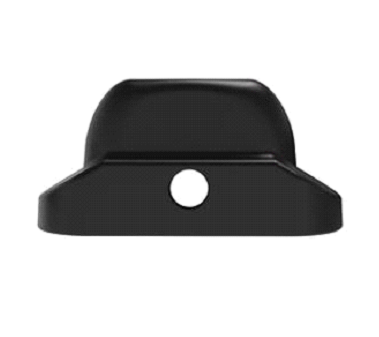 link the "Half Pack Oven Lid".
The PAX 2 integrate new technologies: If you set PAX 2 down for approximately 30 seconds, the oven starts to slowly cool to preserve battery life and save your botanic. Once you pick PAX 2 up again, or take a draw, it automatically heats up—back to your selected temperature setting. If PAX 2 doesn't sense your lips for 20 seconds, the oven temperature will lower by a few degrees to preserve the internal temperatures of your botanic. This saves your material from heating while you're not drawing from the device and ensures your next draw is always perfect. Keep in mind that if PAX 2 doesn't move or sense your lips for three minutes, it will turn off completely so that your battery life is preserved.
A cleaning kit is provided with to be able to maintain the PAX 2 regularly for a best vapor experience.
Note: The PAX 2 cannot be used while it is charging.
Included in the box are:
1 x PAX 2
2 x silicone mouthpiece – a flat one, flush with the top of the device, and one raised option
1 x magnetic Oven lid
1 x magnetic charging cradle with USB cord
1 x PAX 2 cleaning kit with isopropyl alcohol & pipe cleaners
1 x manual of use
Vous pourriez également être intéressé par le(s) produit(s) suivant(s)
| | | | | |
| --- | --- | --- | --- | --- |
| | | | | |
Rédigez votre propre commentaire
Informations complémentaires
| | |
| --- | --- |
| Producer | PAX |
| Raw Material | Aluminium |
| Type of use | Herb |
| Poids | 200.0000 |
| User manual | Non |
| Waranty | 2 Years |